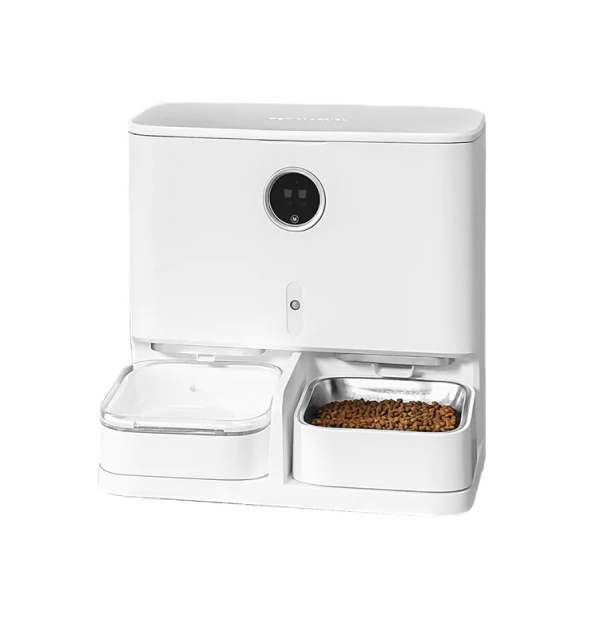 2-IN-1 FEEDER WITH APP AND CAMERA
The best of both now combined in one machine. A drinking fountain with an advanced filter system and an automatic feeder combined.
Secure payment via iDeal, Bank Cash & Klarna

No shipping costs for orders over €20

Standard 2-year warranty and 5-year free help&info

Free replacement of the device in the event of a defect or repair

NL customer service via telephone, chat and WhatsApp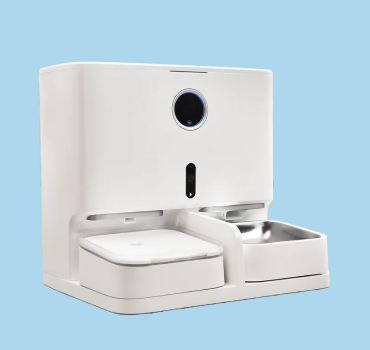 Drinking fountain
The drinking fountain is equipped with a pump that provides circulation and filtration through a carbon filter. This keeps the water constantly circulating and takes in more oxygen.
Order now

N Van Dyke
Ordered automatic litter box after hearing good experiences. Cat litter box was delivered quickly. cat loves it, just like us! After 3 days I still had a phone call with questions. Petlux is easy to reach by phone, they answer immediately and are friendly and helpful!

Boslooper
Have had the automatic cleaning litter box for more than a year and works great, for comparison also that of an American competitor and it sometimes malfunctions, the petlux does not have to be emptied every day because it has a smaller waste tray

Kim Sweers
Sometimes the tofu grains fall out when the bin rotates. You can't go
brush behind the sieve. If there is already some feces in the bag, and
the container starts to rotate, then sometimes some lumps fall back into the container, releasing an odor again.
Our design collection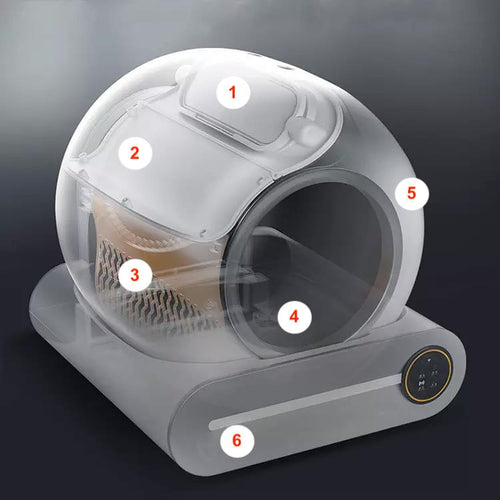 Parts - Automatic litter box with App
Running wheel for cat, running wheel
Parts - Petlux running wheel
View more
Never transport or tip over a litter box again. Satisfying. Service is super, a small comment was immediately resolved.
Huseyin Karadavut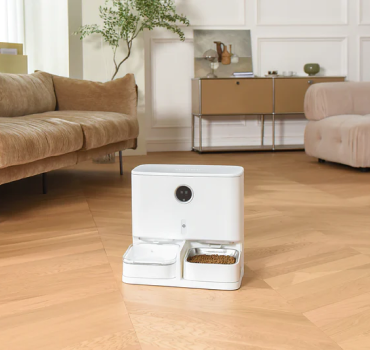 Automatic feeder
Keep your cat on weight and give him the right amount at a time. This is always a difficult task but not anymore. Choose the right amount, the interval and track everything through the App
Order Now
App control
Nothing is more convenient than an App that keeps track of everything, including this machine. See the level of water and feed. Receive notifications when it is empty. And keep track of everything in a handy overview.
Order Now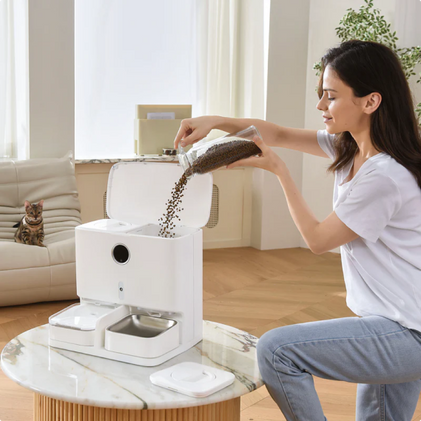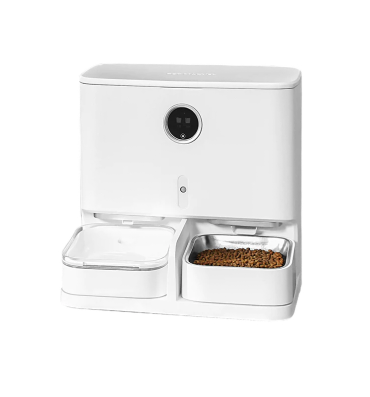 2-IN-1 FEEDER WITH APP AND CAMERA
€249.95
Frequently Asked Questions
The Netherlands: ordered before 3:00 PM, delivered the same day
Belgium: within 2-3 working days
France, Germany, Austria and Switzerland: 2-5 business days
The Netherlands: ordered before 3:00 PM, delivered the same day
Belgium: within 2-3 working days
France, Germany, Austria and Switzerland: 2-5 business days
The Netherlands: ordered before 3:00 PM, delivered the same day
Belgium: within 2-3 working days
France, Germany, Austria and Switzerland: 2-5 business days
The Netherlands: ordered before 3:00 PM, delivered the same day
Belgium: within 2-3 working days
France, Germany, Austria and Switzerland: 2-5 business days
The Netherlands: ordered before 3:00 PM, delivered the same day
Belgium: within 2-3 working days
France, Germany, Austria and Switzerland: 2-5 business days
The Netherlands: ordered before 3:00 PM, delivered the same day
Belgium: within 2-3 working days
France, Germany, Austria and Switzerland: 2-5 business days
The Netherlands: ordered before 3:00 PM, delivered the same day
Belgium: within 2-3 working days
France, Germany, Austria and Switzerland: 2-5 business days
30 days to change your mind after receipt, money back guarantee
Free delivery within Europe
Pay securely with IDeal, Bancontact or Credit Card
High Quality