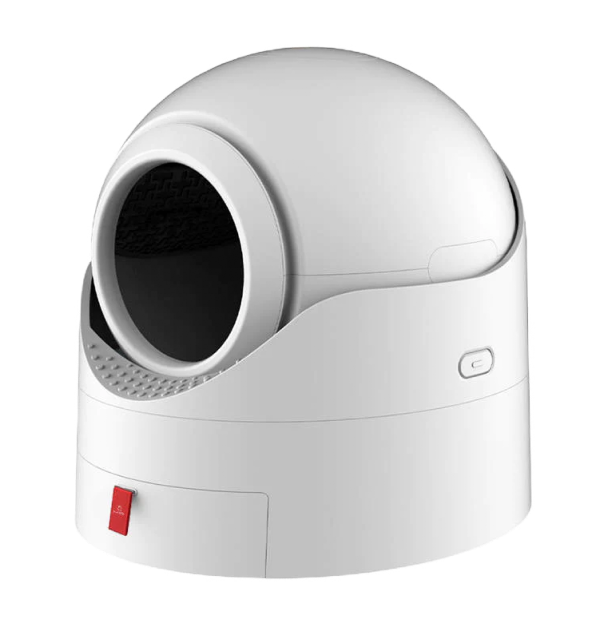 SEMI-AUTOMATIC LITTER BOX
This semi-automatic litter box is a nice compromise if you don't want to spend too much money on a fully automatic litter box, but still want the convenience of the quick cleaning process. To top it off, this litter box is equipped with an odor filter to get rid of the nasty smell.
Secure payment via iDeal, Bank Cash & Klarna

No shipping costs for orders over €20

Standard 2-year warranty and 5-year free help&info

Free replacement of the device in case of defect or repair

NL customer service via telephone, chat and WhatsApp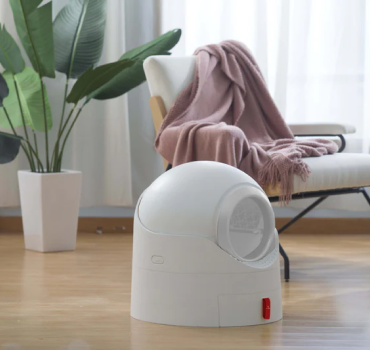 SEMI-AUTOMATIC
Because the litter box does not have a motor, you have to turn this litter box by hand when your cat has visited. This saves you money compared to a fully automatic machine, you can place the litter box wherever you want and you don't use electricity.
Order now

Milo
I ordered a tray that ensures that less cat litter falls out of the self-cleaning litter box when the cat leaves it.
It's a pity that the tray is necessary anyway, because it points to one design flaw. But now I received that tray and saw that it was just printed. Yes, I can do that myself. If the 3D model had been put online, I could have printed it in a color that better suits the tank. Moreover, it was also sloppily printed. Bit of a pity Petlux!

Roger Verkade
Purchased an automatic litter box at the end of 2022 and it works well. Grit lasts a long time and it hardly smells. The 'not disturb' function is great for sleeping. The next morning the box will turn if the cat has run an errand in the meantime. Cleaning is only a bit more difficult because it is difficult to get into the bin. Refilling grit is also difficult from the box and I do it with a (dustpan and) can

Tamara
I had been looking for an affordable, good and automatic litter box for a while. I ordered the automatic litter box as a pre-order and I was kept perfectly informed when I would finally receive it. After receiving it I had to wait a while before we had the cats in the house. The litter box fully meets my expectations. Works perfectly and very simple. Cleaning is also super easy and the cats are not afraid of it at all. Most importantly, the box stops spinning as soon as it registers a cat, in short, very pleased.
Our design collection
View more
Never transport or tip over a litter box again. Satisfying. Service is super, a small comment was immediately resolved.
Huseyin Karadavut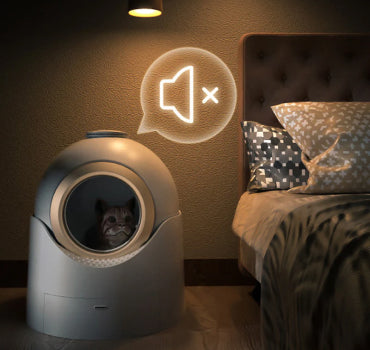 Large bin
With a capacity of 10 liters, you don't have to empty the container every day. Depending on the quantity, this only needs to be done every 14 days. Waste bag size: 65x35cm
Order now
Odor filter
To prevent unpleasant odors from entering the room, the trash can is equipped with an odor filter.
Order now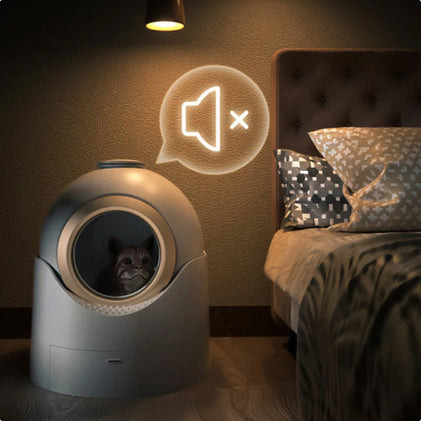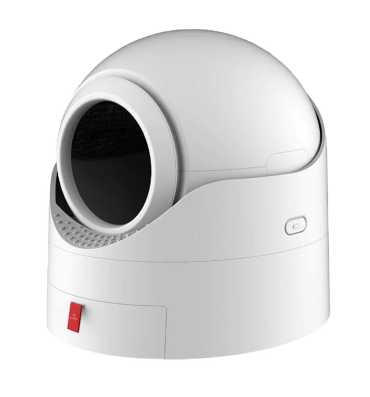 SEMI-AUTOMATIC REED BOX WITH
€249.95
Frequently Asked Questions
The Netherlands: ordered before 3:00 PM, delivered the same day
Belgium: within 2-3 working days
France, Germany, Austria and Switzerland: 2-5 business days
The Netherlands: ordered before 3:00 PM, delivered the same day
Belgium: within 2-3 working days
France, Germany, Austria and Switzerland: 2-5 business days
The Netherlands: ordered before 3:00 PM, delivered the same day
Belgium: within 2-3 working days
France, Germany, Austria and Switzerland: 2-5 business days
The Netherlands: ordered before 15:00, delivered the same day
Belgium: within 2-3 working days
France, Germany, Austria and Switzerland: 2-5 business days
The Netherlands: ordered before 15:00, delivered the same day
Belgium: within 2-3 working days
France, Germany, Austria and Switzerland: 2-5 business days
The Netherlands: ordered before 3:00 PM, delivered the same day
Belgium: within 2-3 working days
France, Germany, Austria and Switzerland: 2-5 business days
The Netherlands: ordered before 3:00 PM, delivered the same day
Belgium: within 2-3 working days
France, Germany, Austria and Switzerland: 2-5 business days
30 days to change your mind after receipt, money back guarantee
Free delivery within Europe
Pay securely with IDeal, Bancontact or Credit Card
High Quality